Fall under the spell of Love Potion No. 11!
Throughout October meet the authors and books in this collection. Then join us on October 29th for a Mummy-Wrap-Up Party!
Enter to *WIN* a free copy at

FreshFiction.com
Give a great big welcome to the elusive LK Rigel!!! (I had to search for this picture, LOL! She's just beautiful, it should be front and center on her page.)
L.K. has been a newspaper reporter, a singing waitress, a public school teacher, and a court reporter. Her work has appeared in Literary Mama and Tattoo Highway. Her short story SLURP is included in DEADLY TREATS, Anne Frasier's Halloween anthology published by Nodin Press, and her dystopian novella SPACE JUNQUE has been optioned for an independent feature film.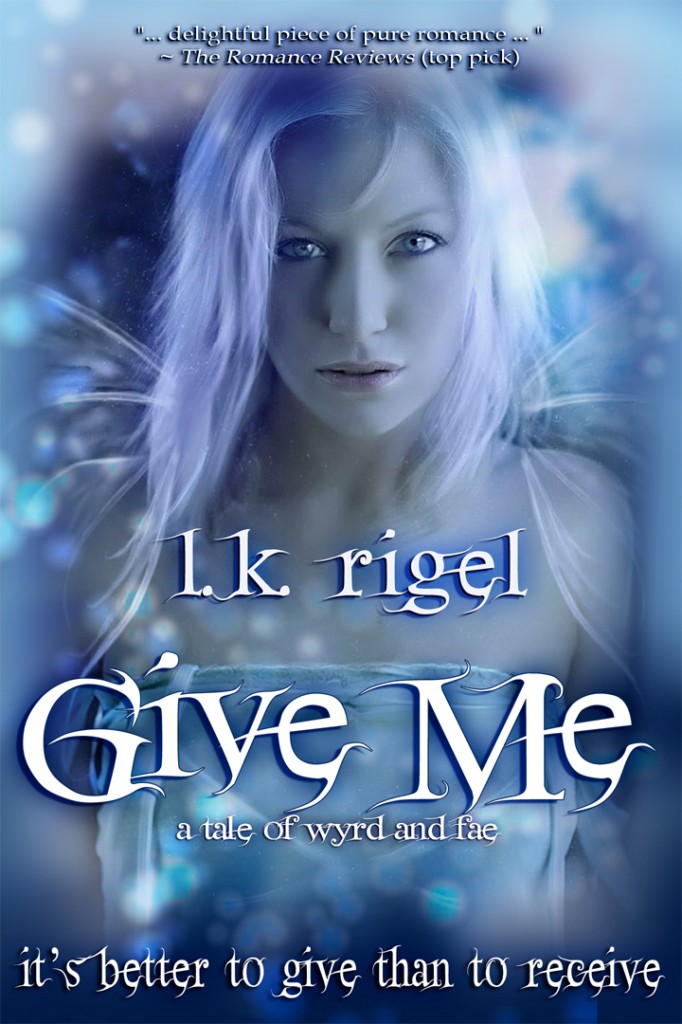 Give Me: (seriously awesome cover!)
A Romance Reviews top pick.
All she wanted was a vacation ... but Dumnos offered a new life.
Lilith Evergreen has always lived in the California desert, but when she receives an antique ring as a gift, she dreams of a castle by the sea, a magnificent tree at cliff's edge, and a mysterious woman who calls her to Dumnos, a land of mist and rain.
Cade Bausiney is the future Earl of Dumnos, but at present he just wants to bolster the local economy with a scheme to increase tourism. When he meets Lilith, a tourist from the other side of the world, his attraction to her is overwhelming ~ but are the feelings real or magically induced?